Treat Me Kindly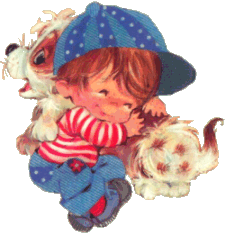 Treat me kindly, my beloved friend for no heart in all the world is more greatful for kindness than the loving heart of mine.

Do not break my spirit with a stick, for though I should lick your hands between blows, your patience and understanding will more quickly teach me the things you would have me learn.

Speak to me often, for your voice is the worlds sweetest music, as you know by the fierce wagging of my tail.

Please take me inside when it is cold and wet, for I am a domesticated animal, no longer accustomed to bitter elements.

Keep my pan filled with frest water, for I cannot tell you when I suffer thirst.

Feed me clean food that I may stay well, to romp and play and do your bidding, to walk by your side and stand ready, willing and able to protect you with my life, should your life be in danger.

And, my friend when I am very old or sick and I no longer enjoy good health, do not make heroic efforts to keep me going. I am not having any fun. Please see that my trusting life is taken gently.

Author unknown..............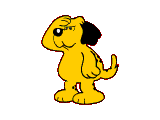 The Meaning of Rescue
Now that I'm home, bathed, settled and fed,
All nicely tucked in my warm new bed.
I'd like to open my baggage
Lest I forget,
There is so much to carry -
So much to regret.


Hmm . . . Yes there it is, right on the top.
Let's unpack Loneliness, Heartache and Loss;
And there by my leash hides Fear and Shame.
As I look on these things I tried so hard to leave -
I still have to unpack my baggage called Pain.
I loved them, the others, the ones who left me,
But I wasn't good enough - for they didn't want me.


Will you add to my baggage?
Will you help me unpack?
Or will you just look at my things -
And take me right back?
Do you have the time to help me unpack?
To put away my baggage,
To never repack?
I pray that you do - I'm so tired you see,
But I do come with baggage -
Will you still want me?
-- Arthor Unknown




BACK


Little Bit's Page


Carol's Tree House