I'm A Proud Member Of
THE KNIGHTS OF THE RING
I am no longer competing. I have put up my sword and shield for the time being. I made it to the Warzone for the Knights twice and am very proud of that. Will I ever compete again? I have learned to never say never. *S* But, no matter, in my Heart, I will always be Forever Knight!
Yea! Knights!
We'll fight, fight, fight
We'll do it with pride
We'll do it with honor
We'll ride, ride, ride
To the top and grab the banner
With dspirit of the fights
beside us!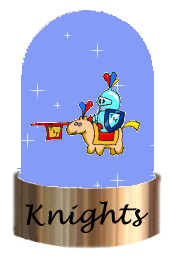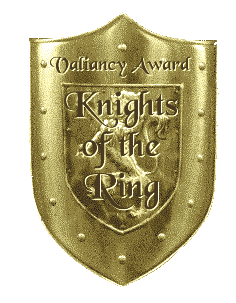 Oh bravest of Knights,
I bestow upon thee the Official Valiancy Award for thy bravery and outstanding valor. Be it known, that thy participation is both honored and appreciated.
From
Lord Arygh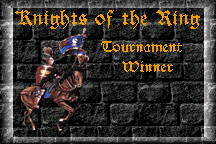 I am so proud to be Champion of the Knights Arena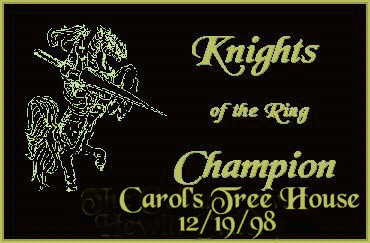 Wow! I made Champion Again! Thanks to All My Wonderful Supporters!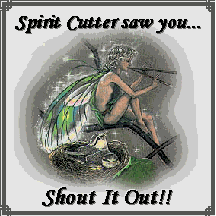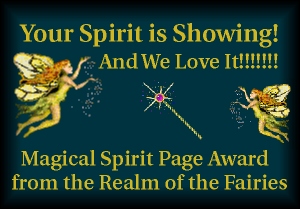 Yea! I won the Spirit Award! I was really surprised to get this.

Received Week of Feb. 22-Feb. 27, 1999


Greetings Carol,
It is my pleasure to award you this week's Loudest Cheer Award from the Knights. You have done a wonderful job and have shown the true spirit of the Knights!
Lady Mystic
The Den of Soft Winds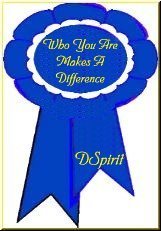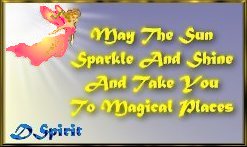 LOTH Sisters, you can get these awards from DSpirit
Click on the award to take you to Ladies of The Heart in the Site Fights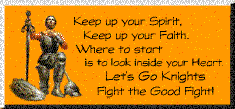 Thanks for the wand, Cheryl!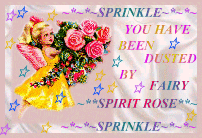 Fairy Spirit Rose dusted me!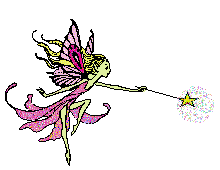 I was dusted by Fairy "AngelBear"




Fairy of Mercy (Spooh)dusted me!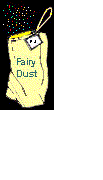 Thanks Wee One Nicola





I was dusted by Cheryl



This is Glitter.
I got her from DSpirit Adoption Center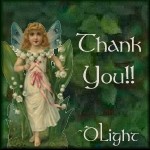 Subscribe To The Spirit Newsletter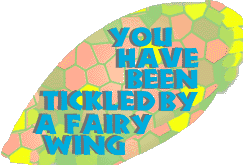 Thank you Wee One (Cheryl Blossom)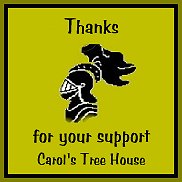 If you are a supporter of Carol's Tree House, please take the above gift as a token of my appreciation. : )




Gifts From Those I'm Supporting


HOME